John and Jonathan were referred to me fairly last minute by some other clients of mine. I jumped in, super excited to work at Long View again and with this awesome couple - and on the day of DC pride, no less! Such a fun touch for their wedding day! 
John and Jonathan really wanted their evening to feel like a party - and they made some lovely small decisions that helped that vibe follow through. One of my favorites is that they greeted guests at the door prior to the ceremony. A reverse receiving line of sorts, I thought it was such a lovely touch that made guests feel welcome and made it an intimate affair. Their ceremony was also laid out with two aisles - an awesome decision that allowed the room to physically embody these two lives coming together, joining into a wonderful partnership and marriage. 
Post ceremony we had cocktails in the back gallery (with a champs bar, to boot), followed by a meal in the front gallery that featured three different stations for guests to visit which encouraged mingling and chatting. The room was stunning, with an awesome layout and rentals that really reflected the industrial vibe of Longview. 
Post dinner we all headed back to the gallery for The Bachelor Boys and the guys and their guests danced the night away!
Congrats again, John and Jonathan! And big thanks to Susan Hornyak Photography for the wonderful photos.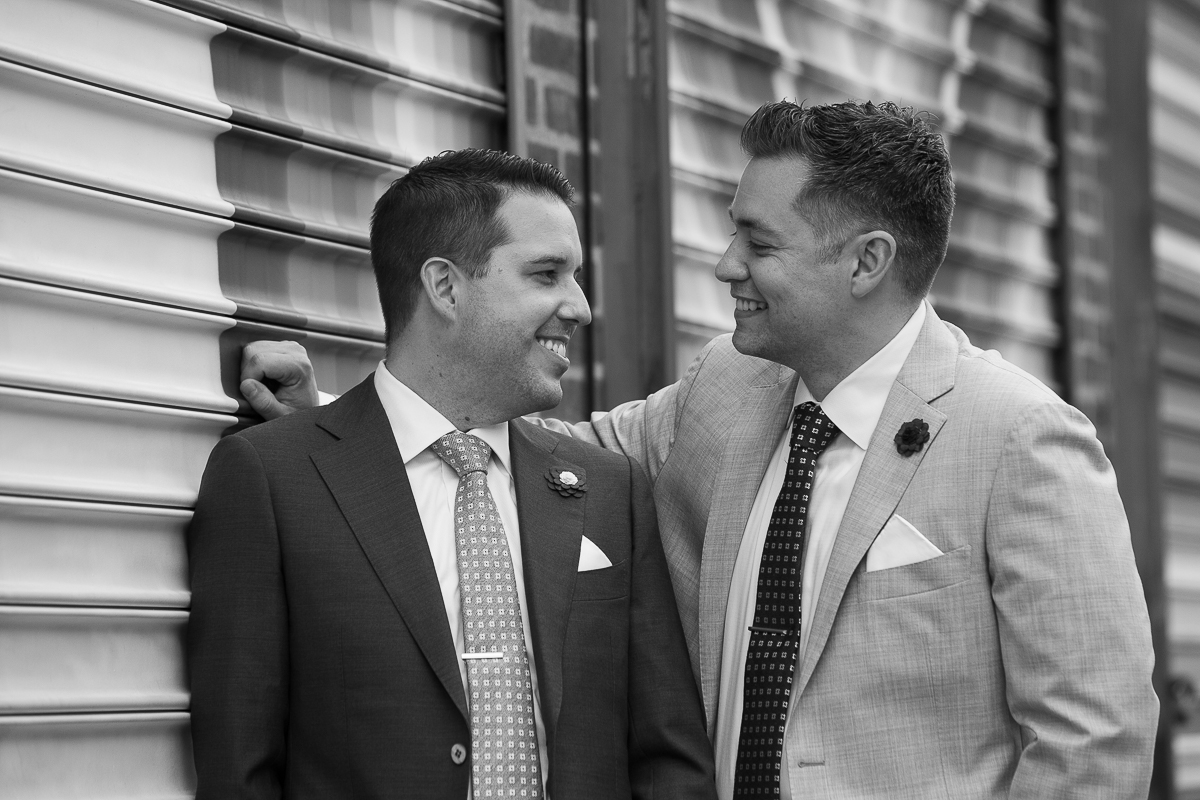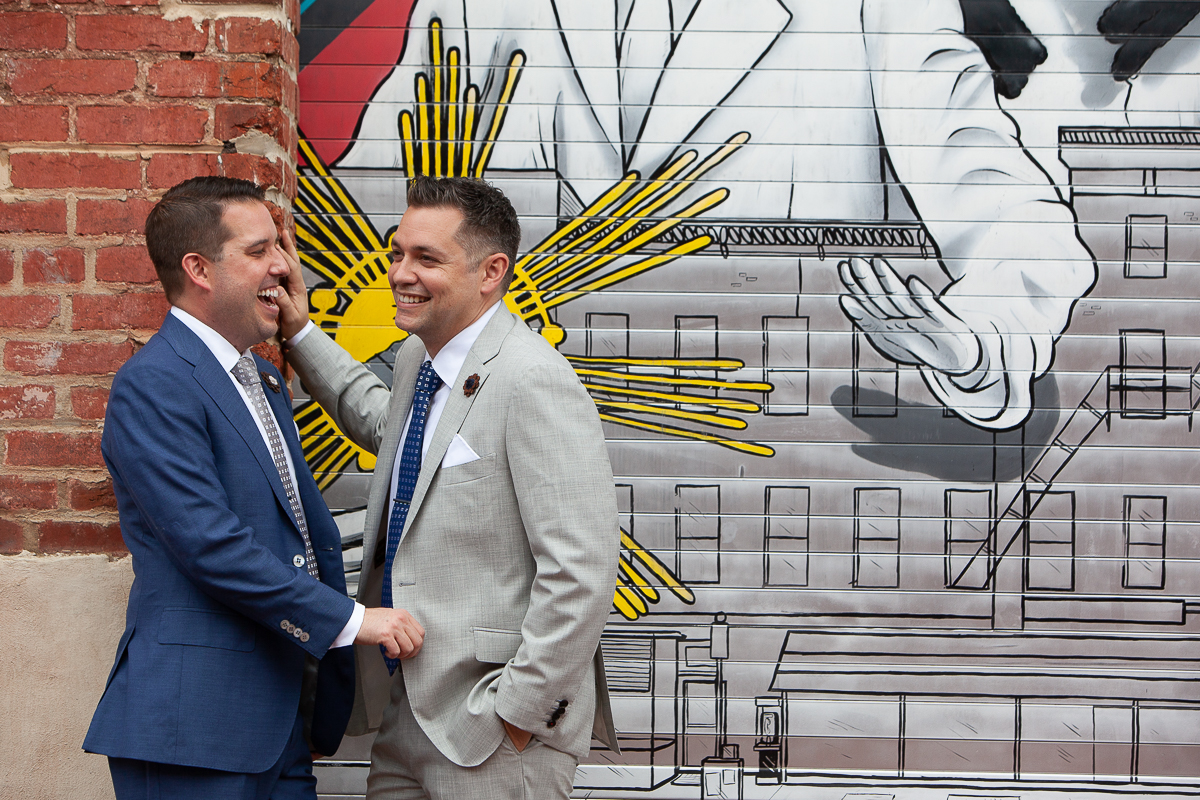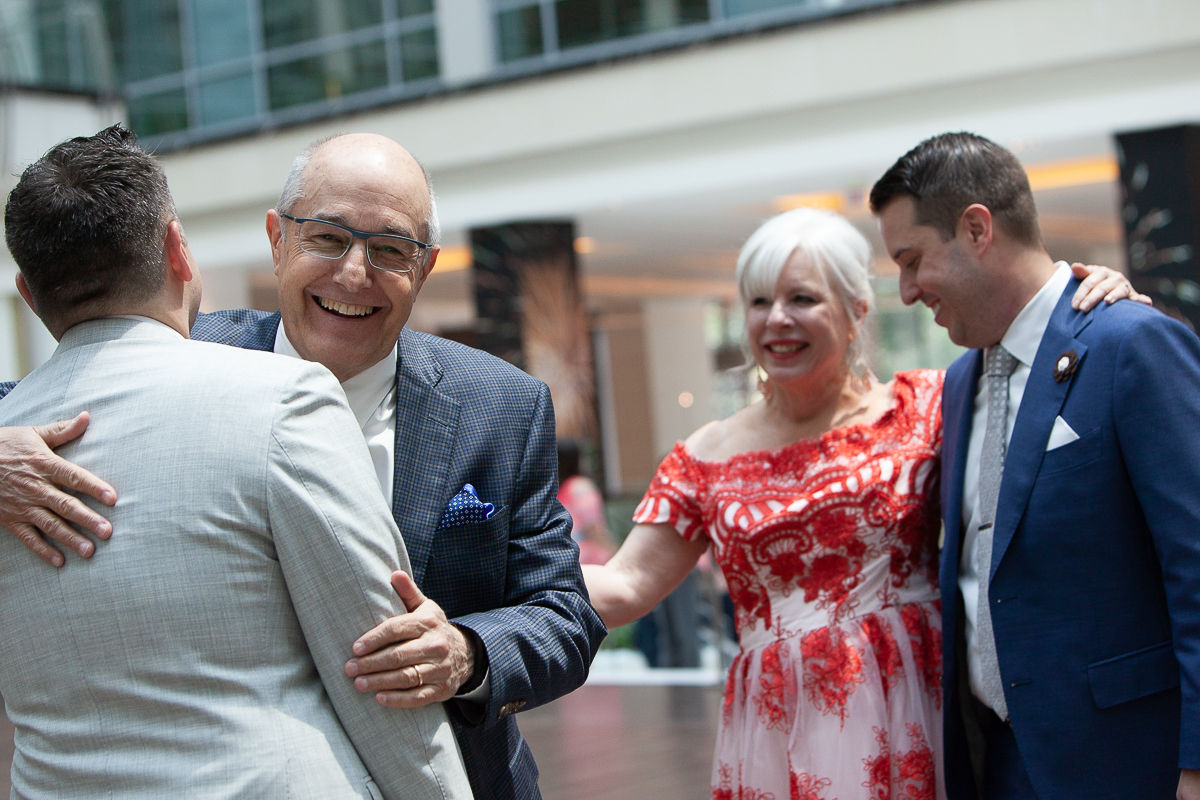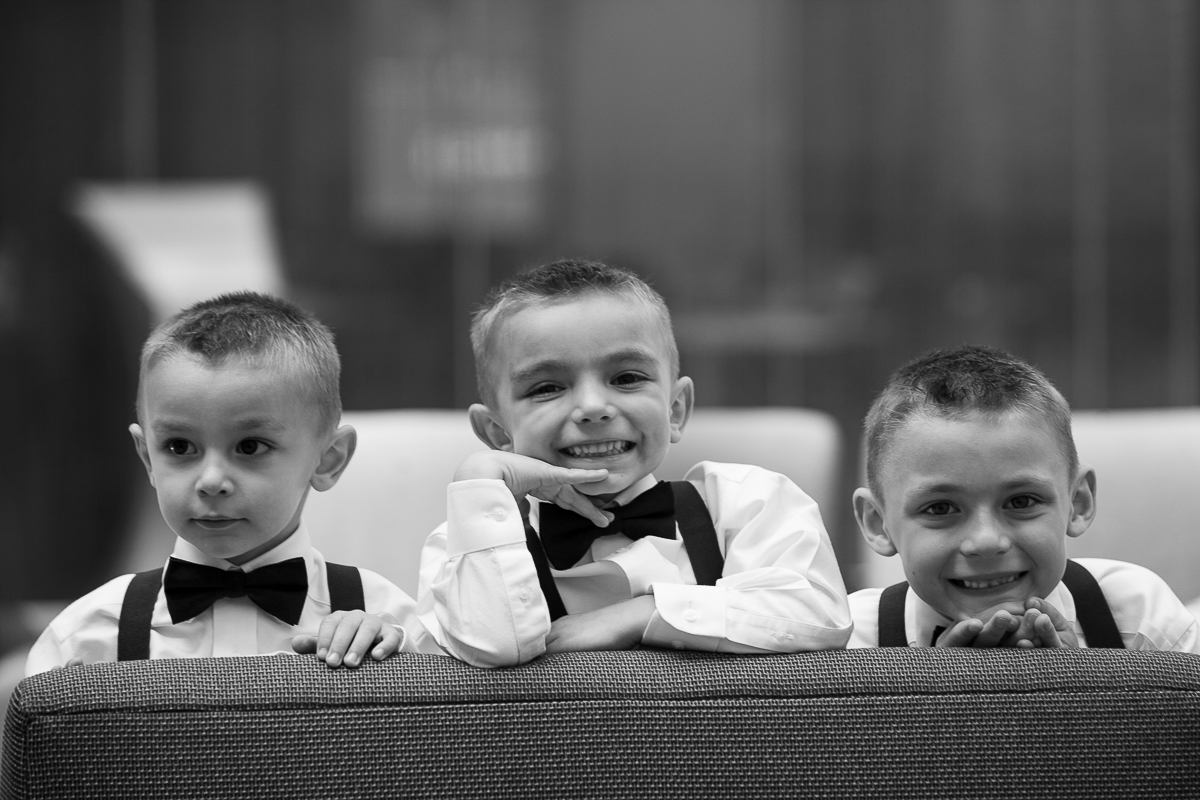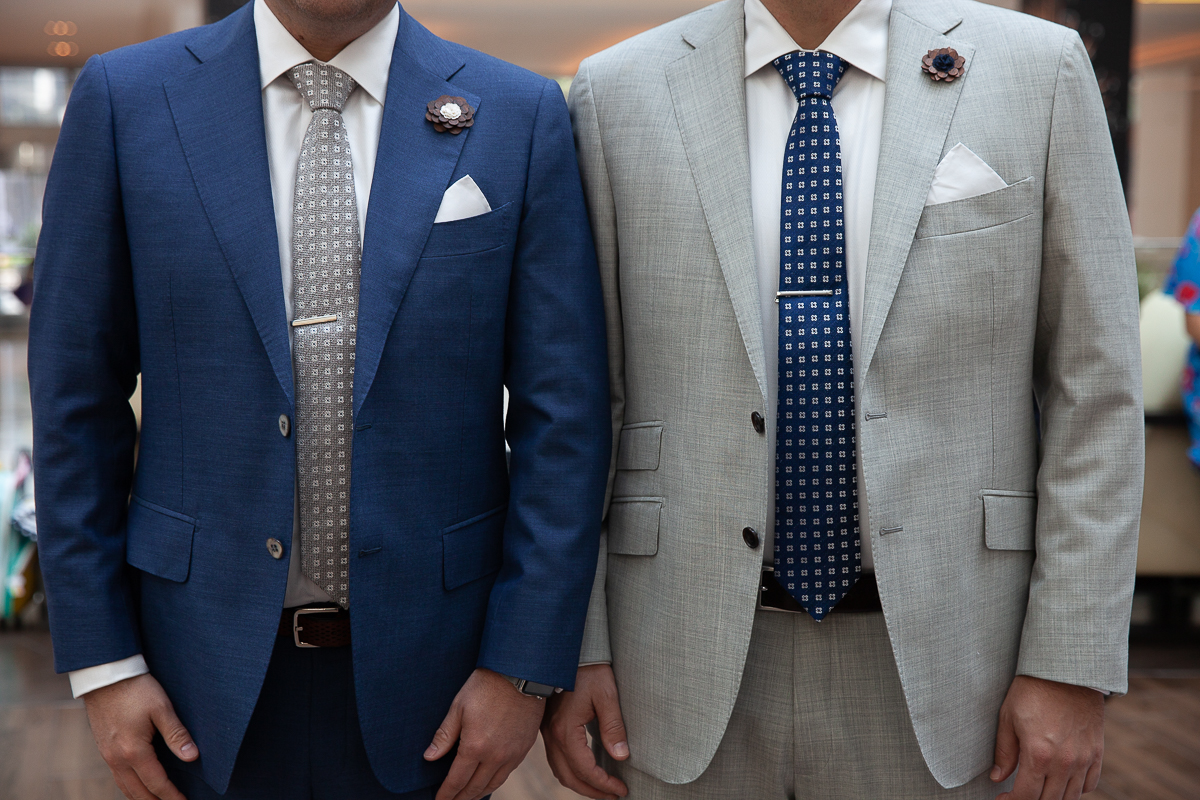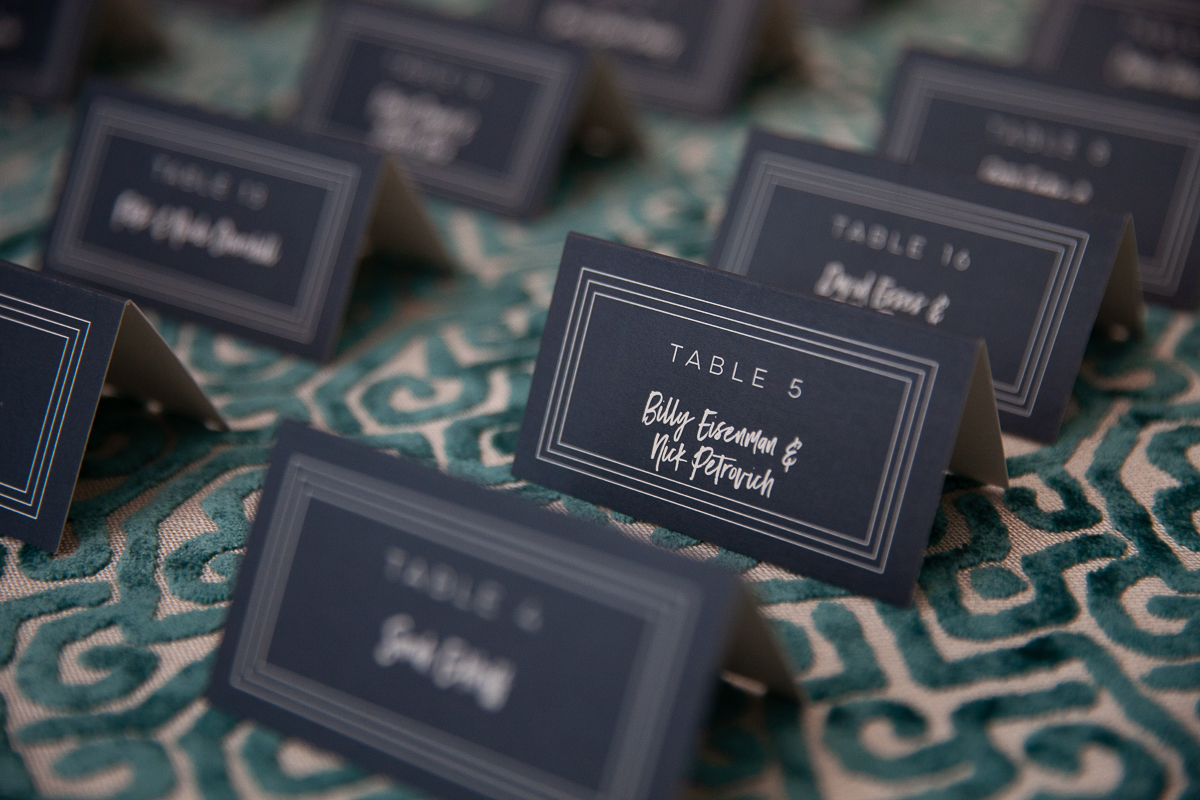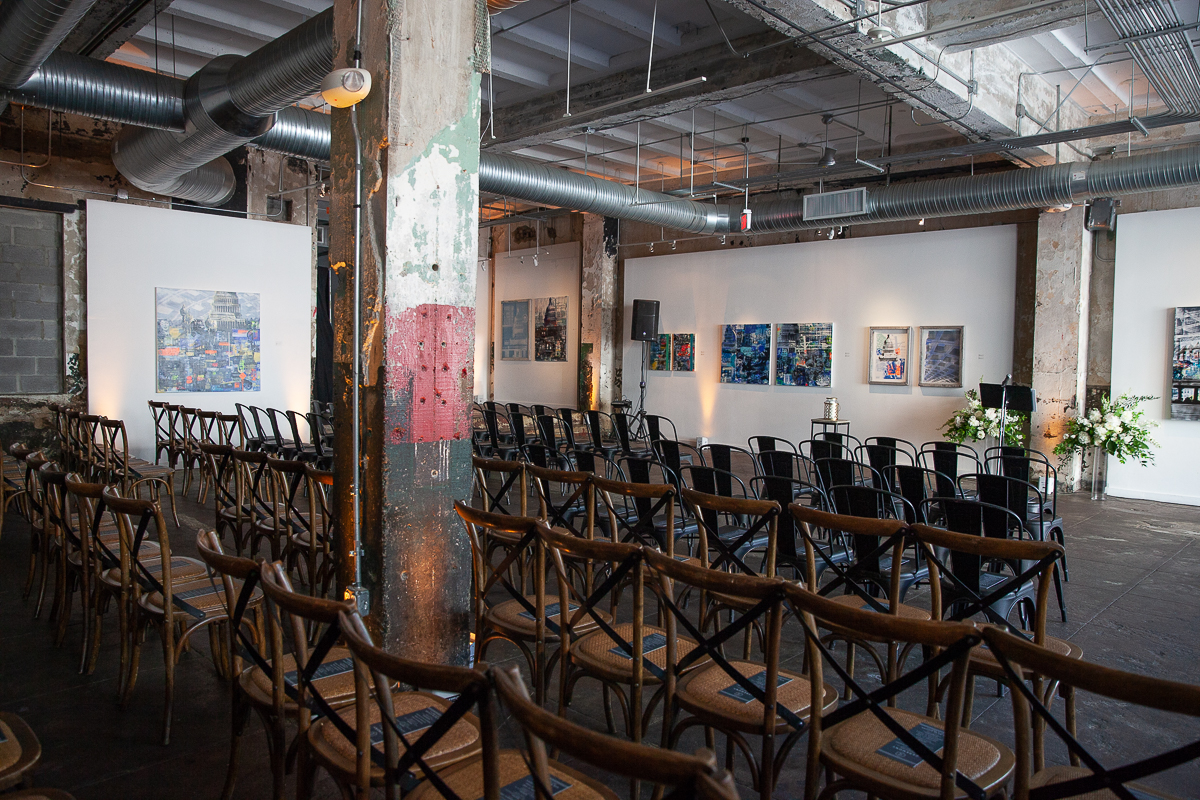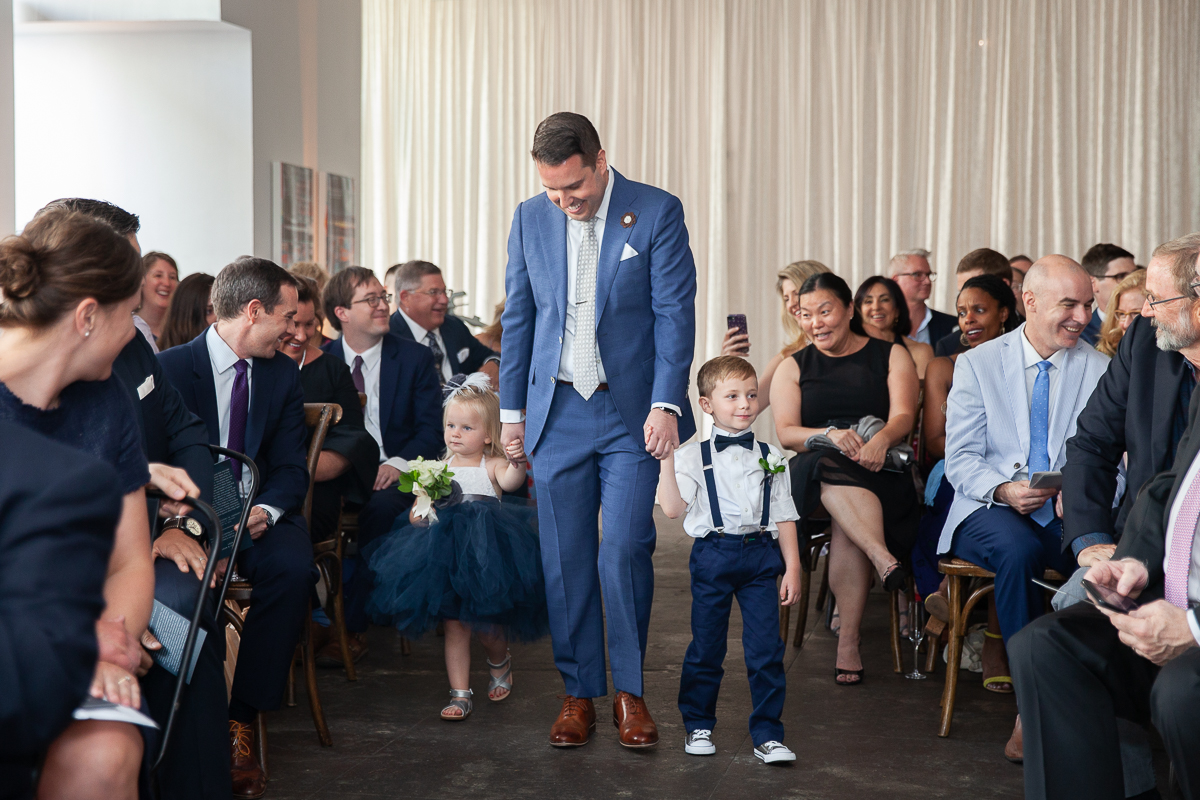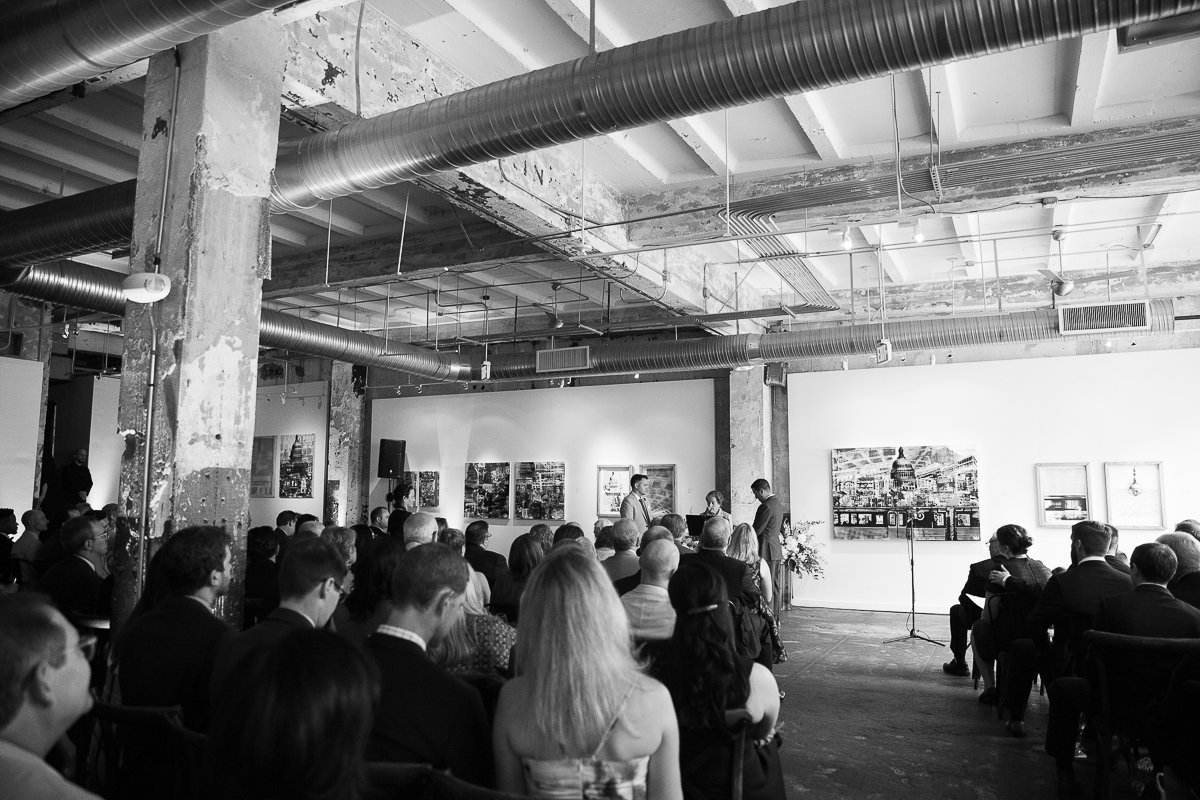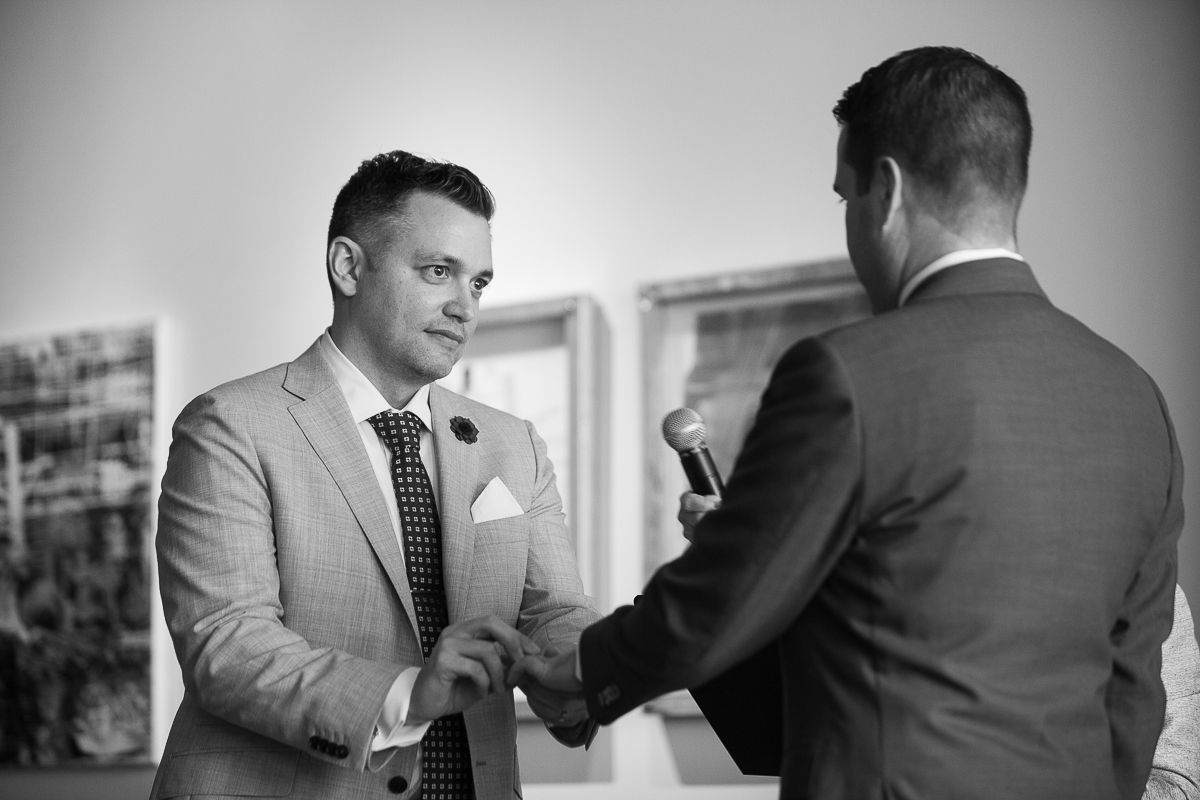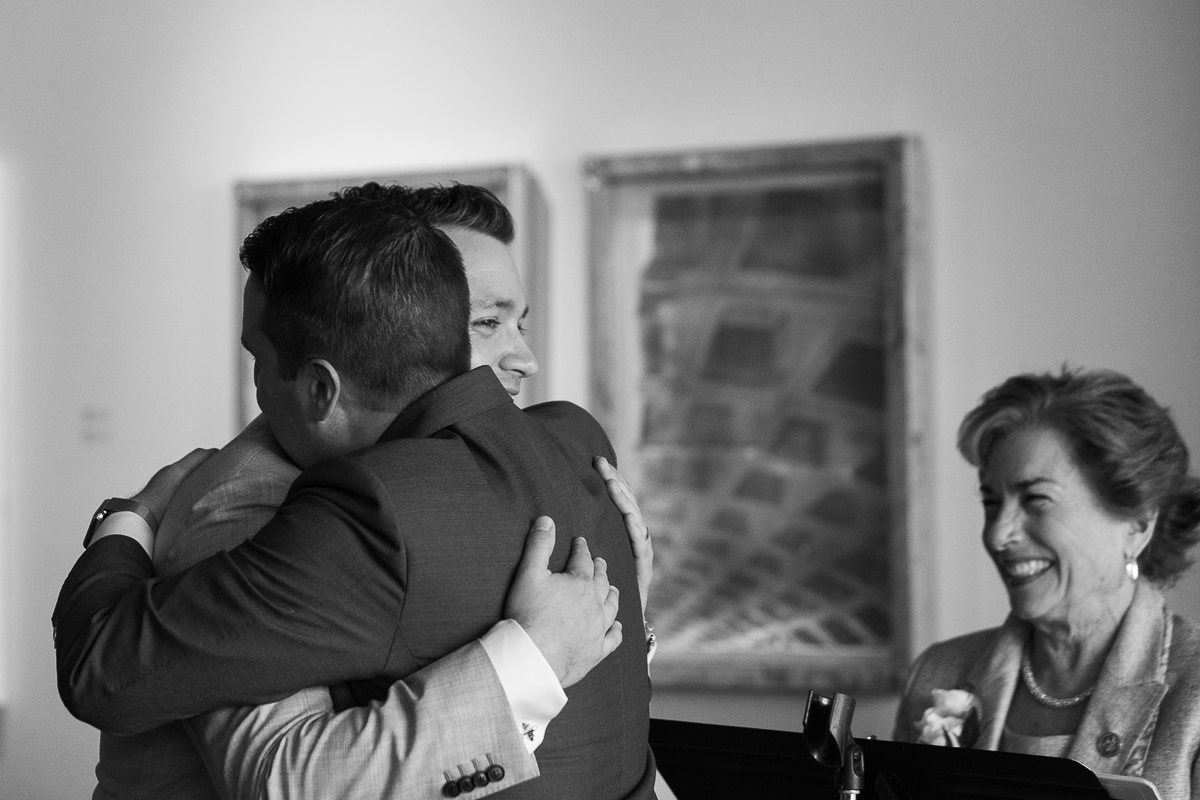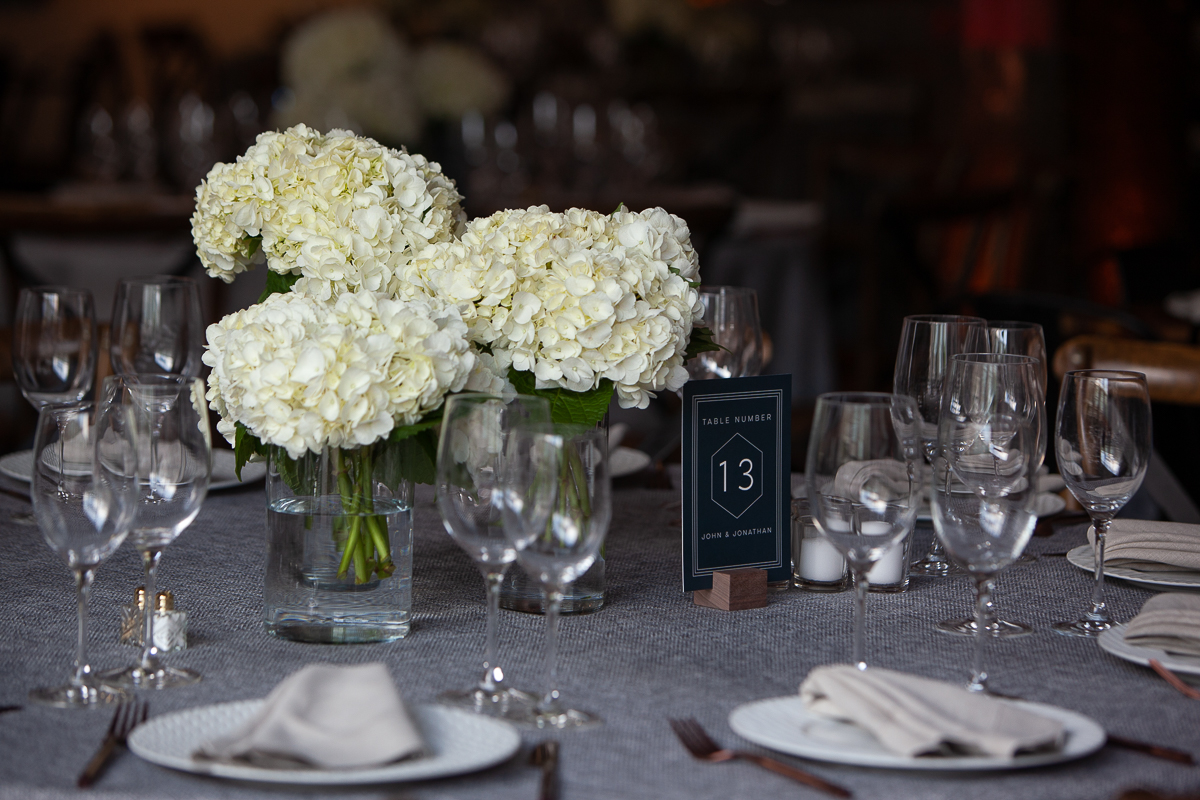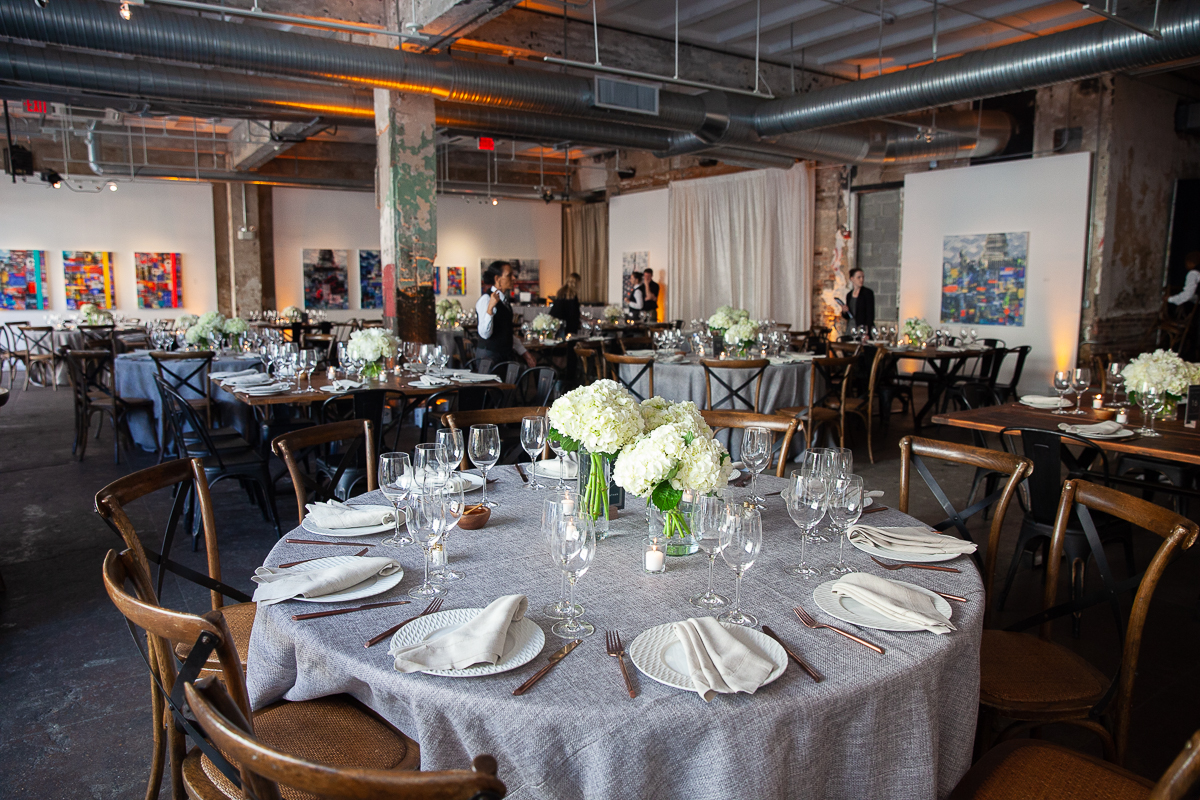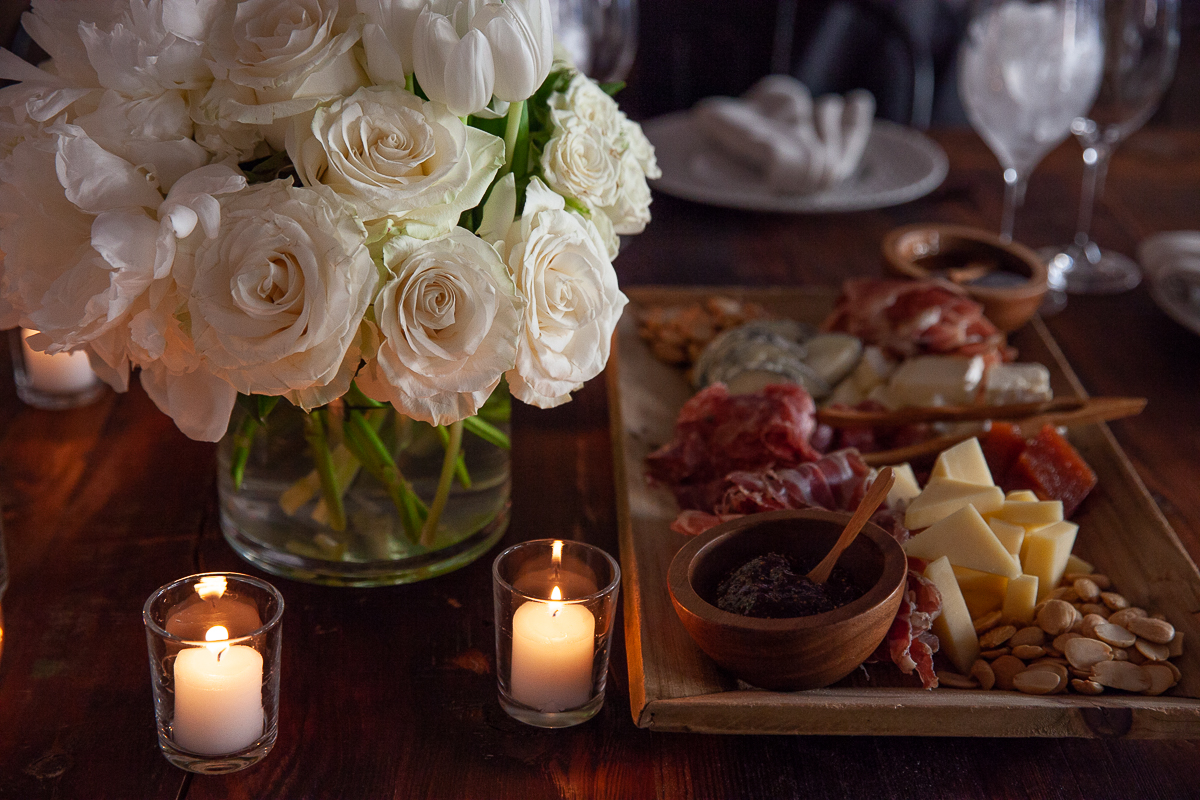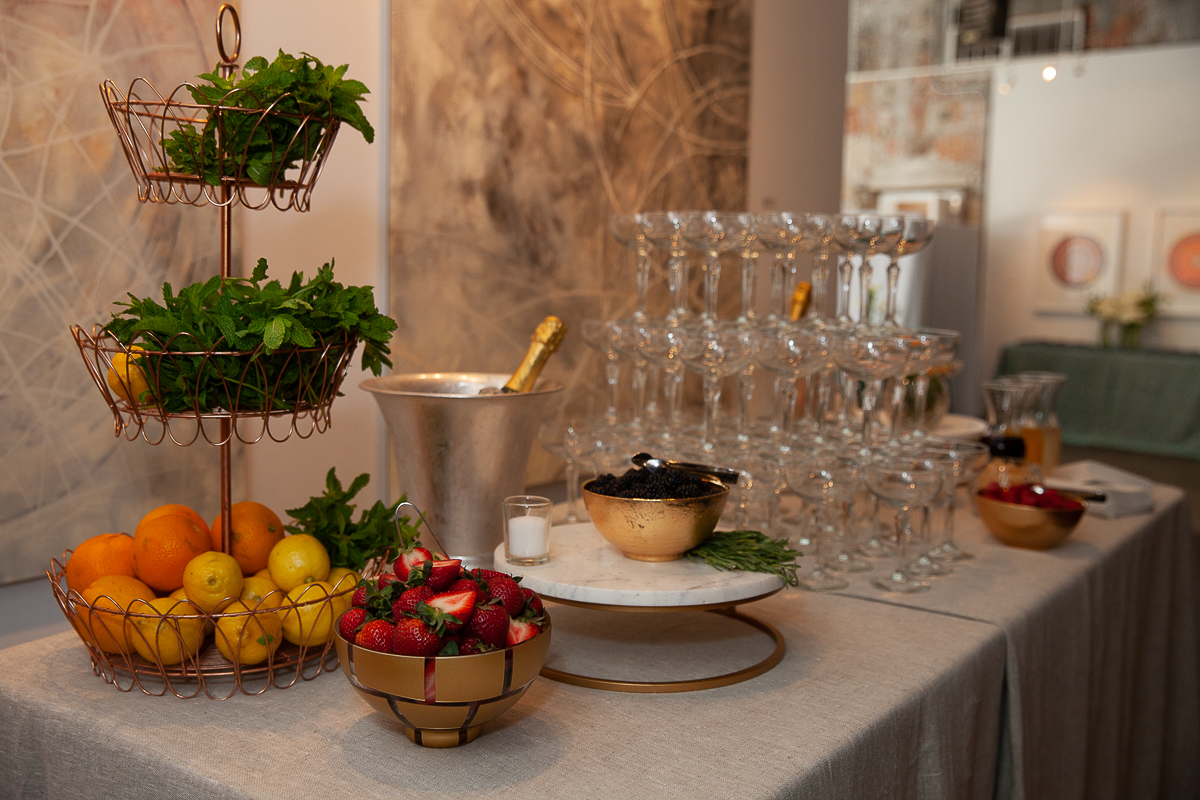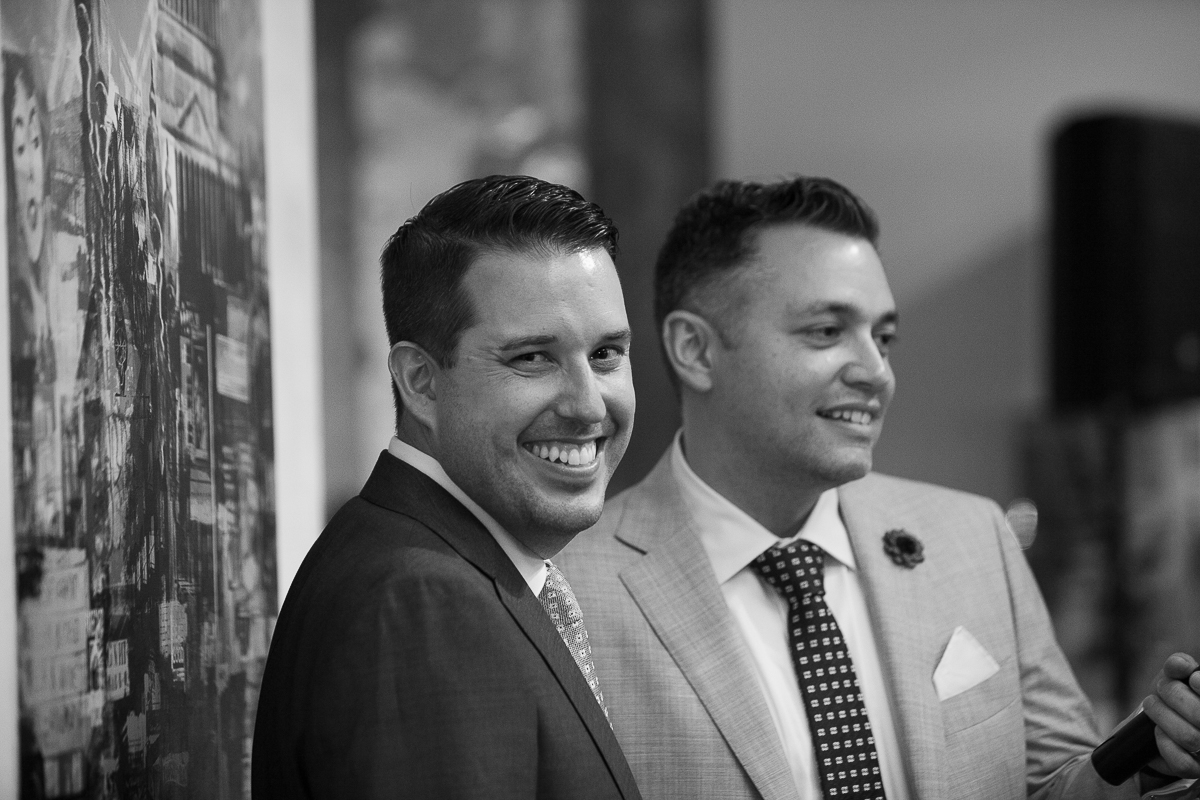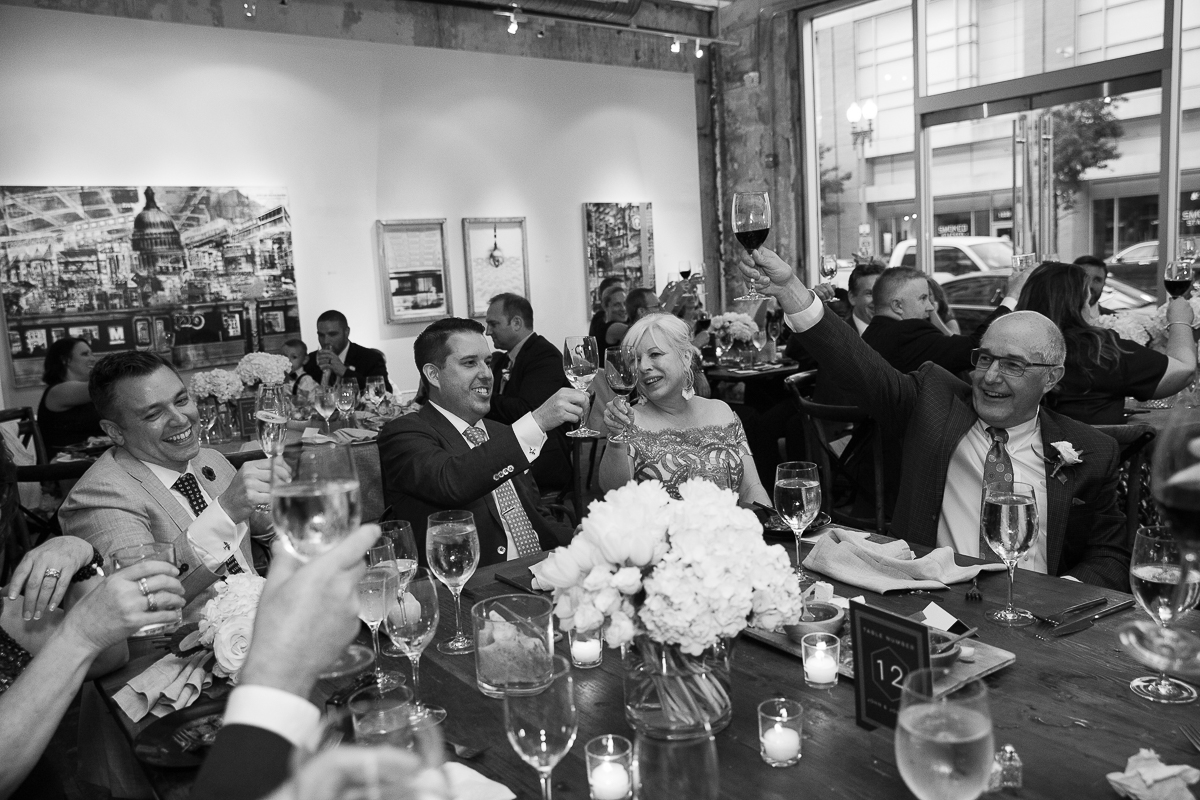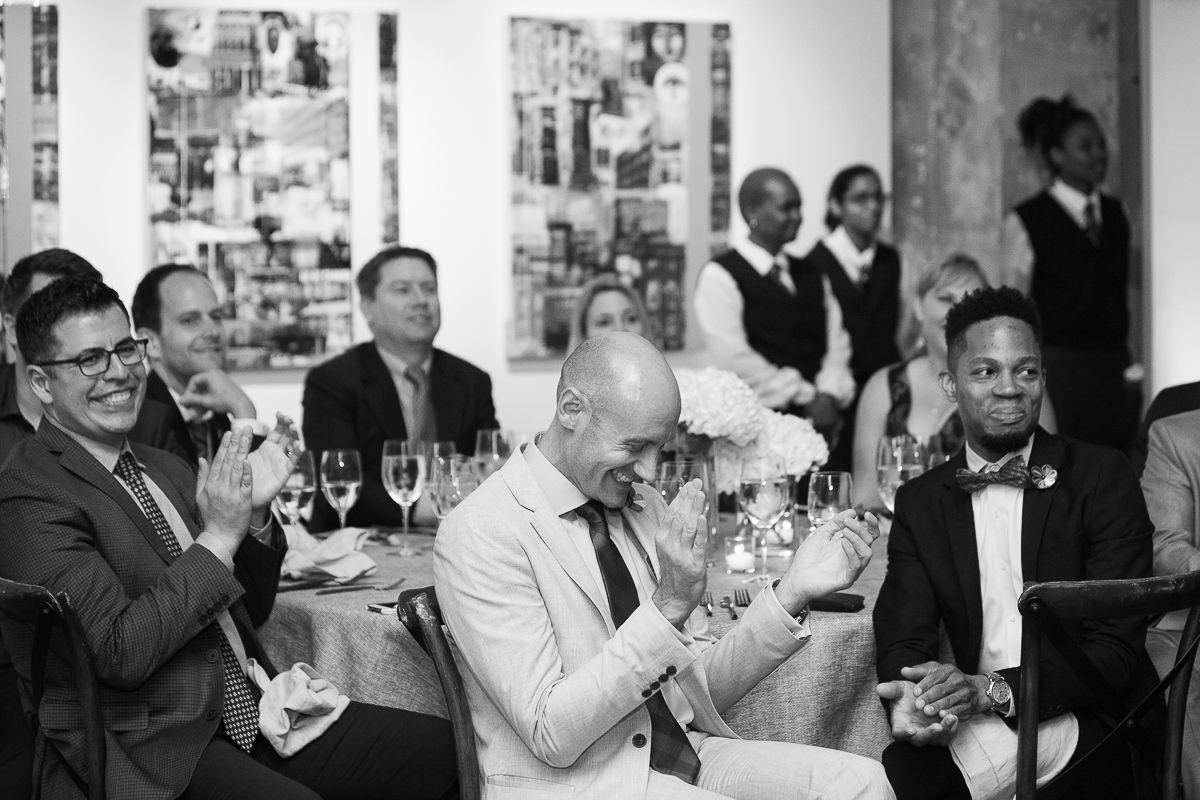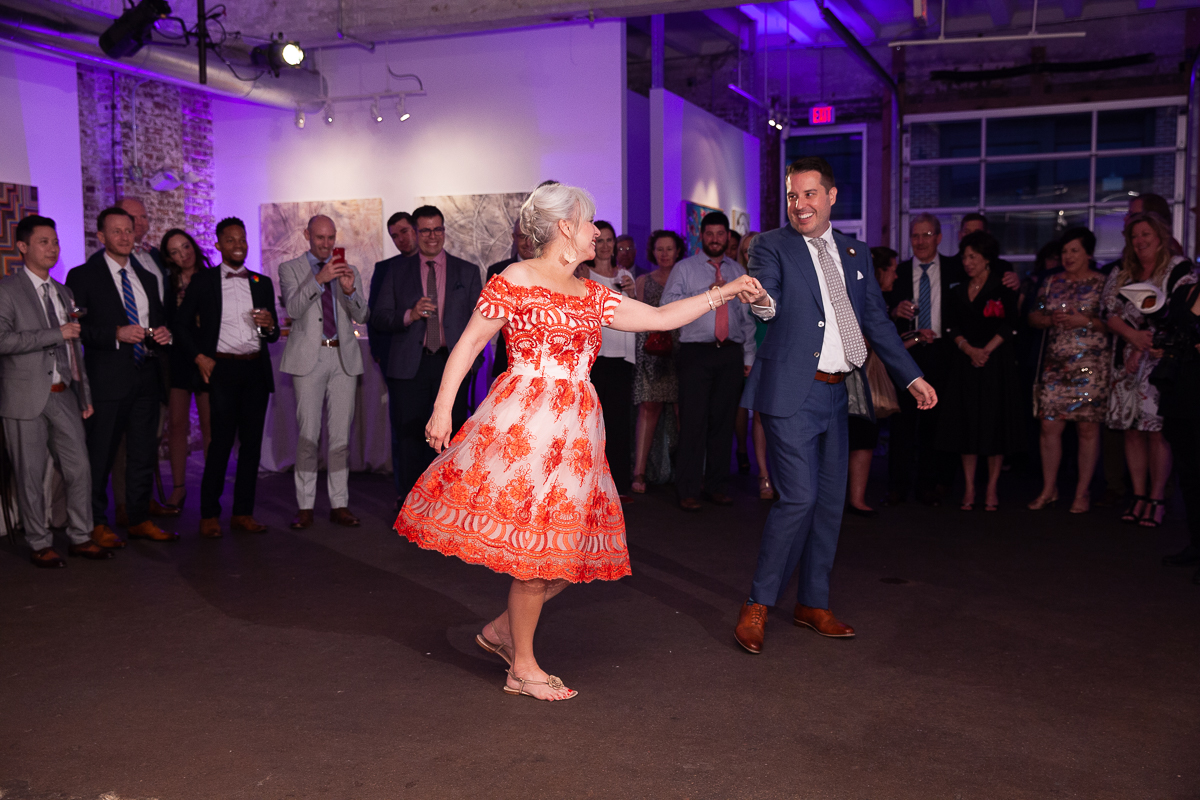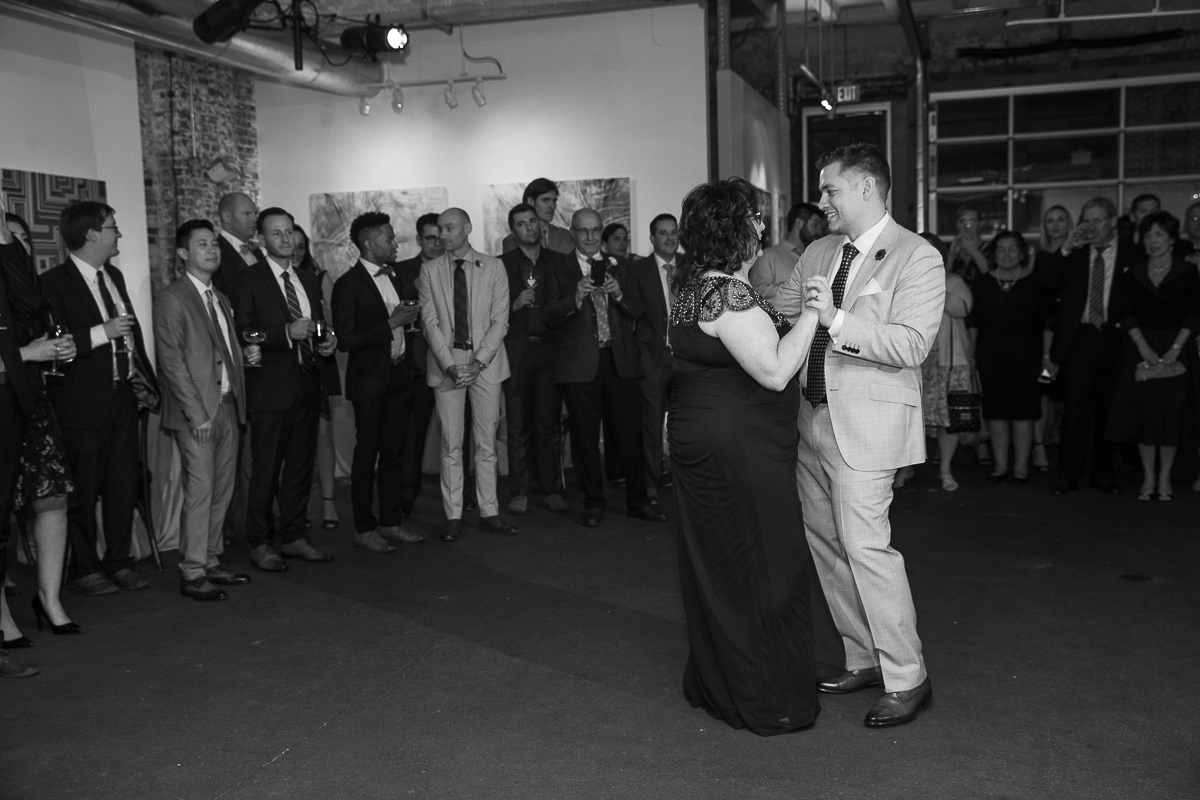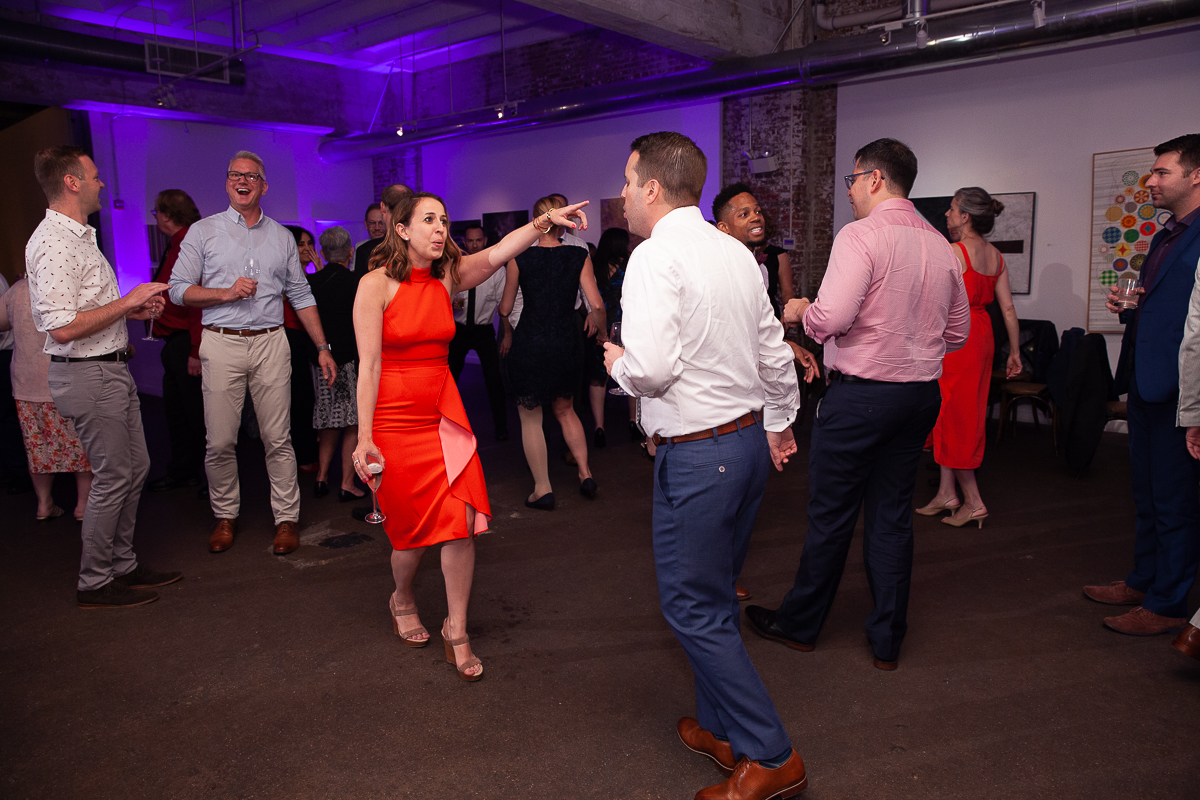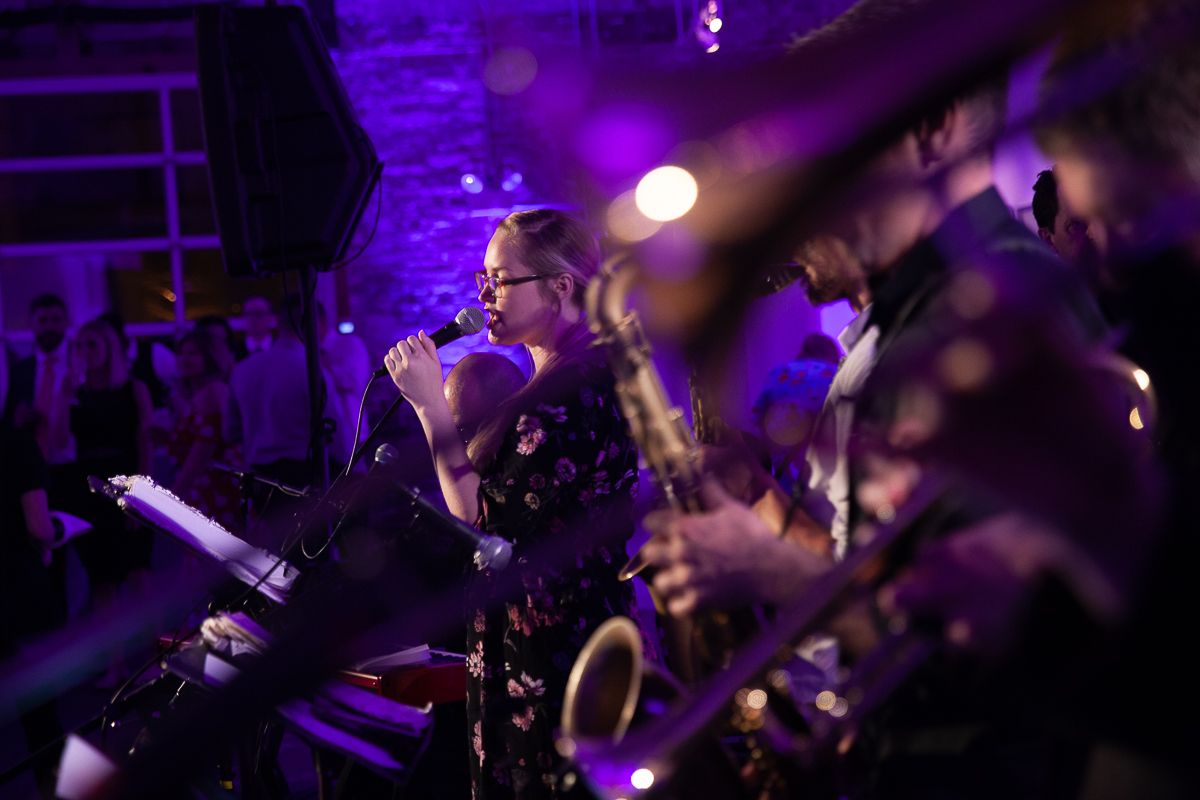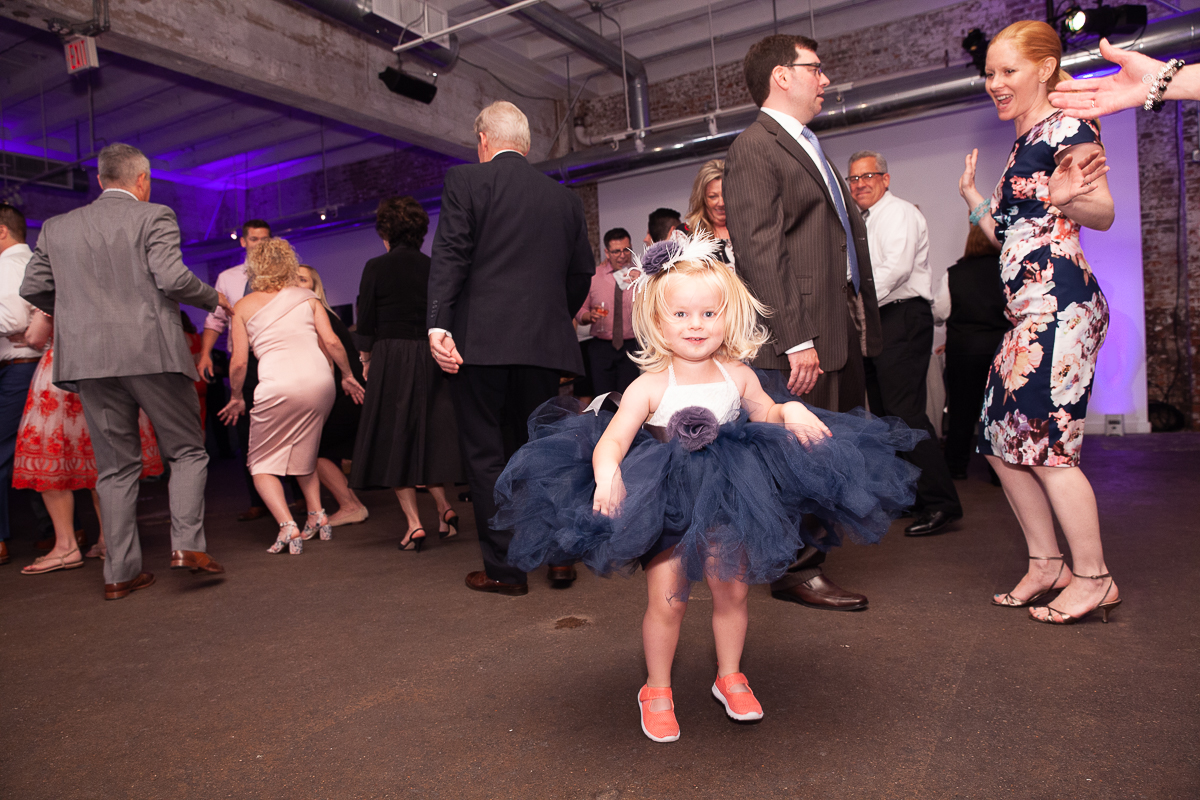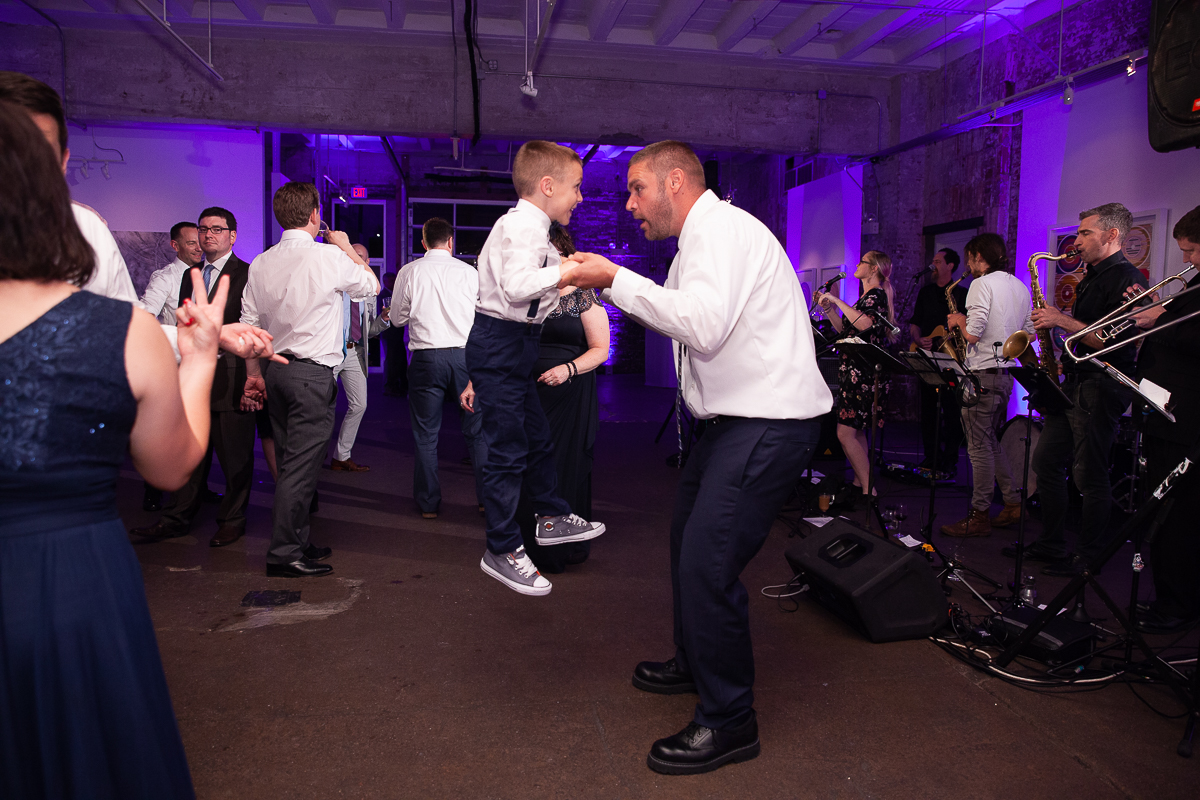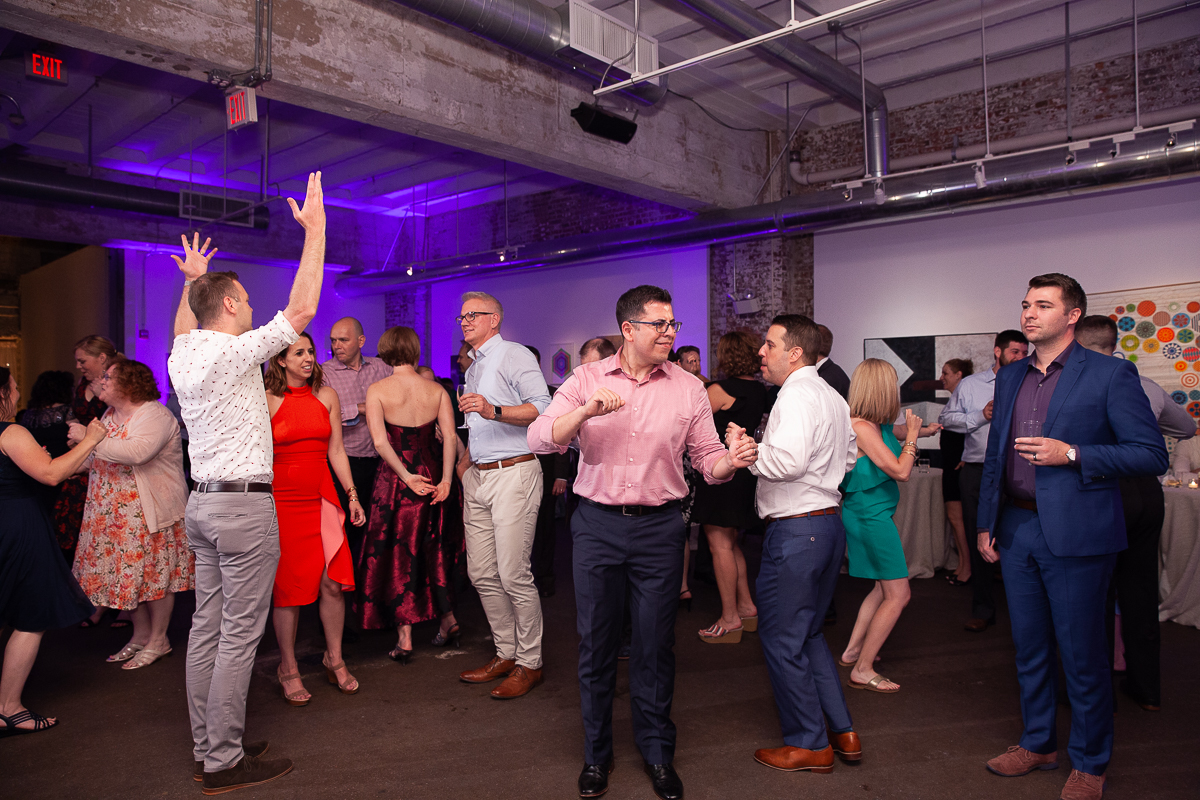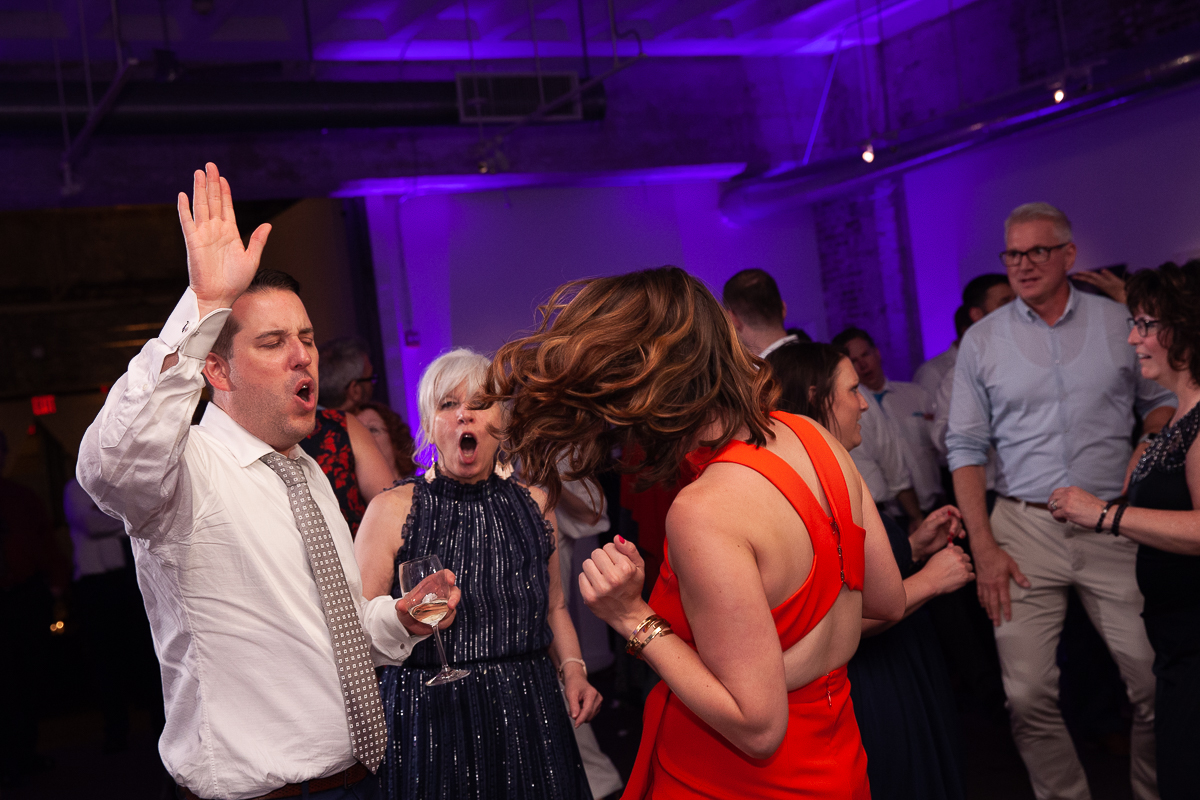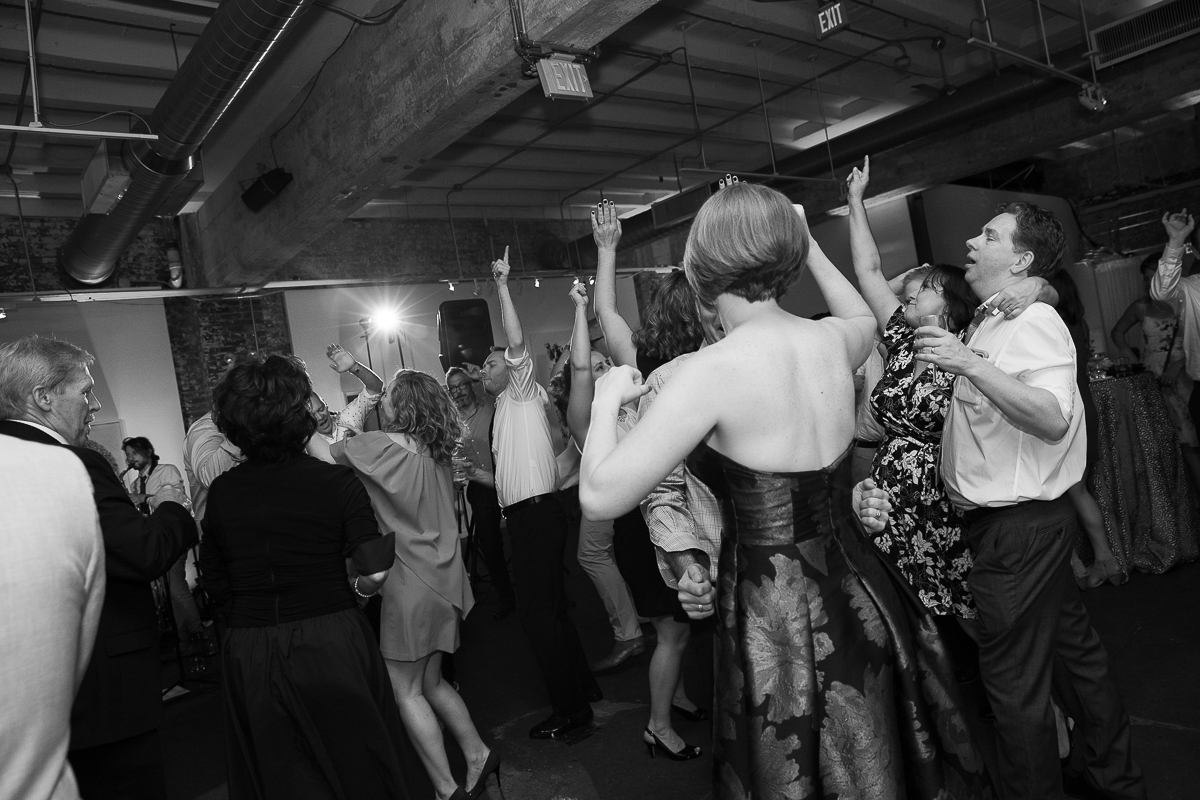 John and Jonathan's Vendors:
Coordination: Katie Wannen, The Plannery
Venue: Long View Gallery
Caterer: Occasions Catering
Photographer: Susan Hornyak Photography
Band: The Bachelor Boys
Draping: Fabrication Events
Lighting: John Farr
Floral: Uncloudy Studio